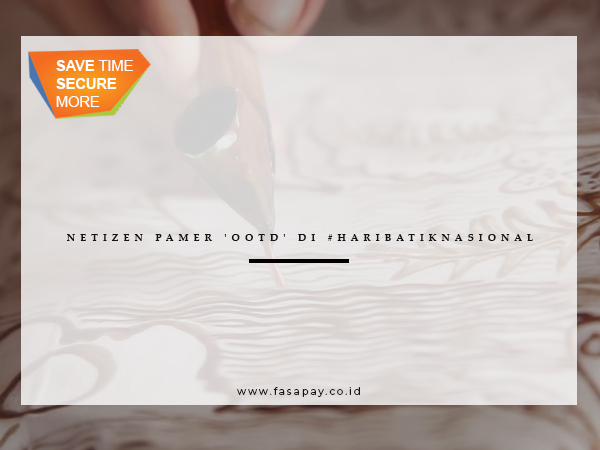 Hari Batik Nasional jatuh pada tanggal 2 Oktober. Beberapa netizen, yang juga masyarakat Indonesia berbondong-bondong mengucapkan Selamat Hari Batik di akun media sosial mereka. Sebagai bentuk euphoria, beberapa mereka nggak cuma mengucapkan, tapi juga menyertakan foto pada tulisan yang mereka unggah. Batik sendiri telah diakui UNESCO sebagai Warisan Kemanusiaan untuk Budaya Lisan dan Nonbendawi (Masterpieces of the Oral and Intangible Heritage of Humanity) sejak 2 Oktober 2009.
Lini masa twitter pada Selasa (2/10) pagi diramaikan netizen yang mengunggah foto dan kebanggaannya terhadap batik. Tagar #HariBatikNasional dan #BatikDay memuncaki trending topik Indonesia pada hari Selasa (2/10) pagi.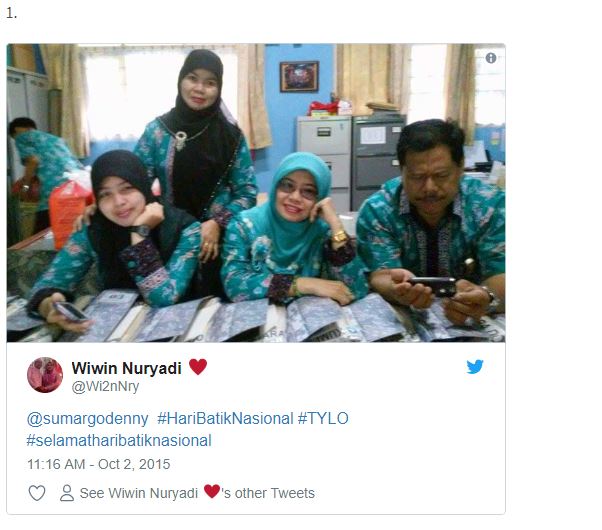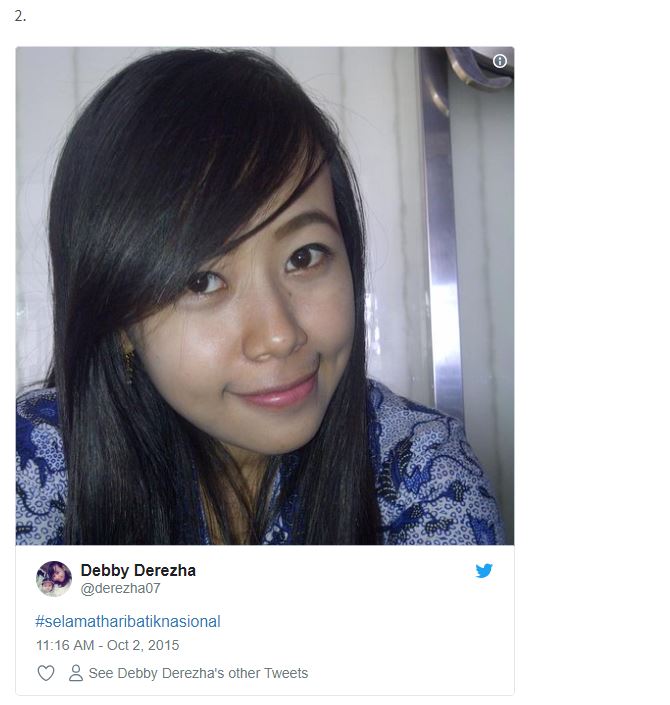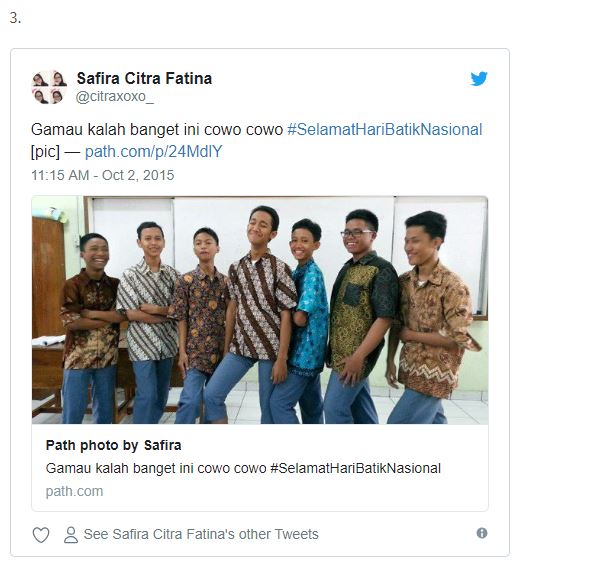 Sebagai bentuk apresiasi dan kebanggaan terhadap batik, pemerintah mendorong warganya untuk mengenakan batik pada acara kenegaraan dan menjadi 'seragam' wajib' di hari Jumat bagi instansi pemerintah dan perusahaan swasta.
Sumber : CNN Indonesia